The fundamental strategy to reverse diabetes involves the following 3 steps:
1. Identify the suitable patients for whom there are higher chances to reverse diabetes:
Shorter duration of diabetes – less than 5 years
HbA1c at the time of diagnosis is less than 9%
Higher BMI – over 23 kg/sq. m.
Age under 60 years
Dedicated and motivated people
2. Determine the exact reason for the spike in their blood sugars
Everything that you eat directly impacts your blood sugar levels. For e.g., after eating two multigrain rotis your blood sugar levels may rise to 136 mg/dL(normal range) and after eating 2 maida rotis your blood sugar might spike to 208 mg/dL(higher than the normal).
No more stress while managing diabetes
Don't struggle alone & get the expert care you deserve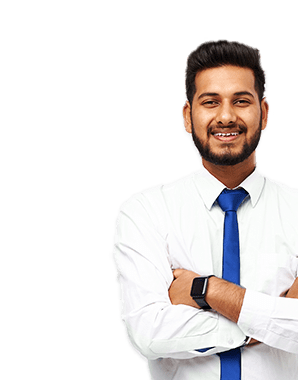 Additionally, the glycemic response does not only varies with the food you eat, it also varies from person to person.So by gaining a little bit of understanding of which particular food causes a spike in your blood sugar levels, it will help you to lead a healthier lifestyle without restrictions.
In other words, you will be able to take charge of your daily life by making informed & intelligent lifestyle choices. You can do this by using personalised glycemic response. It tells you the way how your body reacts to different foods you eat, changes in sleep, stress and exercise.
You can get your personalised glycemic response to know how your overall lifestyle affects your blood sugars with the help of Diabefly Reverse. Diabefly Reverse is a scientific diabetes reversal program launched by Team Fitterfly to help you reverse diabetes.
An expert Diabefly Coach will gauge your personalised glycemic response on CGMS/AGM device that will help you understand the exact reason for the spike in your blood sugars.
Using this valuable information from your CGMS/AGM device, your Diabefly Coach will design a customised lifestyle plan to meet your health goals. The level of personalisation in your diet even allows you to eat your favourite foods by giving you the care that is unique for you.
3. Starting a scientific, clinically validated program for a diabetes cure
It's natural for you to get confused with all kinds of generic advice you get from family, friends and even the internet to reverse diabetes. So how would you ever know the right way on how to reverse diabetes permanently?
While there's no natural cure for diabetes, it can surely be reversed safely and scientifically for a worry-free life. To help you reverse diabetes, Team Fitterfly has launched a Digital Therapeutics (DTx) Diabetes Reversal Program – Diabefly Reverse.
It is created by a team of Endocrinologists, Nutritionists, Psychologists, Physiotherapists and technology experts.
Based on years of research from the USA and Europe, Diabefly Reverse aims to help people with diabetes attain freedom from medications, tests and painful pricks with personalised coaching and new-age CGMS technology over 6 months that will help them reverse diabetes.
Our team of specialists will take care of your personalised glycemic response, your food choices, exercise regimen and manage stress to reverse diabetes.
1. Here is a 2-minute video that will help you understand how Diabefly Reverse will help you reverse diabetes.