Cgm Sensors – The Latest Technology in Managing Diabetes

Living with diabetes can be challenging. Controlling your blood sugar is one thing; another is how to track its levels. Repeatedly pricking yourself to check your blood sugars and that too for your entire life is no less than a nightmare.
If you have diabetes, you are used to getting generic advice from everyone. But does one piece of advice fit all? No, this is not possible as each person has a different response to the different foods they eat, and that is what matters when it comes to keeping blood sugar in check.
E.g. a slice of pizza may shoot your blood sugar level to 200mg/dl, but for someone else, it may still be at the target level of 140 mg/dl.
Multiple factors such as diet, sleep, stress, and physical activity affect your blood sugars. A detailed understanding of how all these factors affect your blood sugar levels can change your life, for the better.
A trained, certified Coach with multiple years of experience in diabetes care can help you understand this. To manage diabetes and prevent its untoward complications, continuous monitoring of blood glucose levels is needed, which is lacking in the glucometer or self-monitoring blood glucose (SMBG) device.
It gives a limited number of tests and that too after you prick yourself repeatedly.
To end all these problems and to ease your life, the latest device called AGM or Ambulatory Glucose Monitoring with flash technology is readily available in the Indian market.
It was earlier known as CGMS – Continuous Glucose Monitoring System. This device measures blood glucose levels 24/7 and that too painlessly! With the help of AGM, you will get a clear picture of your blood glucose highs and lows.
Role of AGM and Coach for improved health outcomes
It consists of a small round sensor patch – about the size of a Rs.10 coin as in the image below.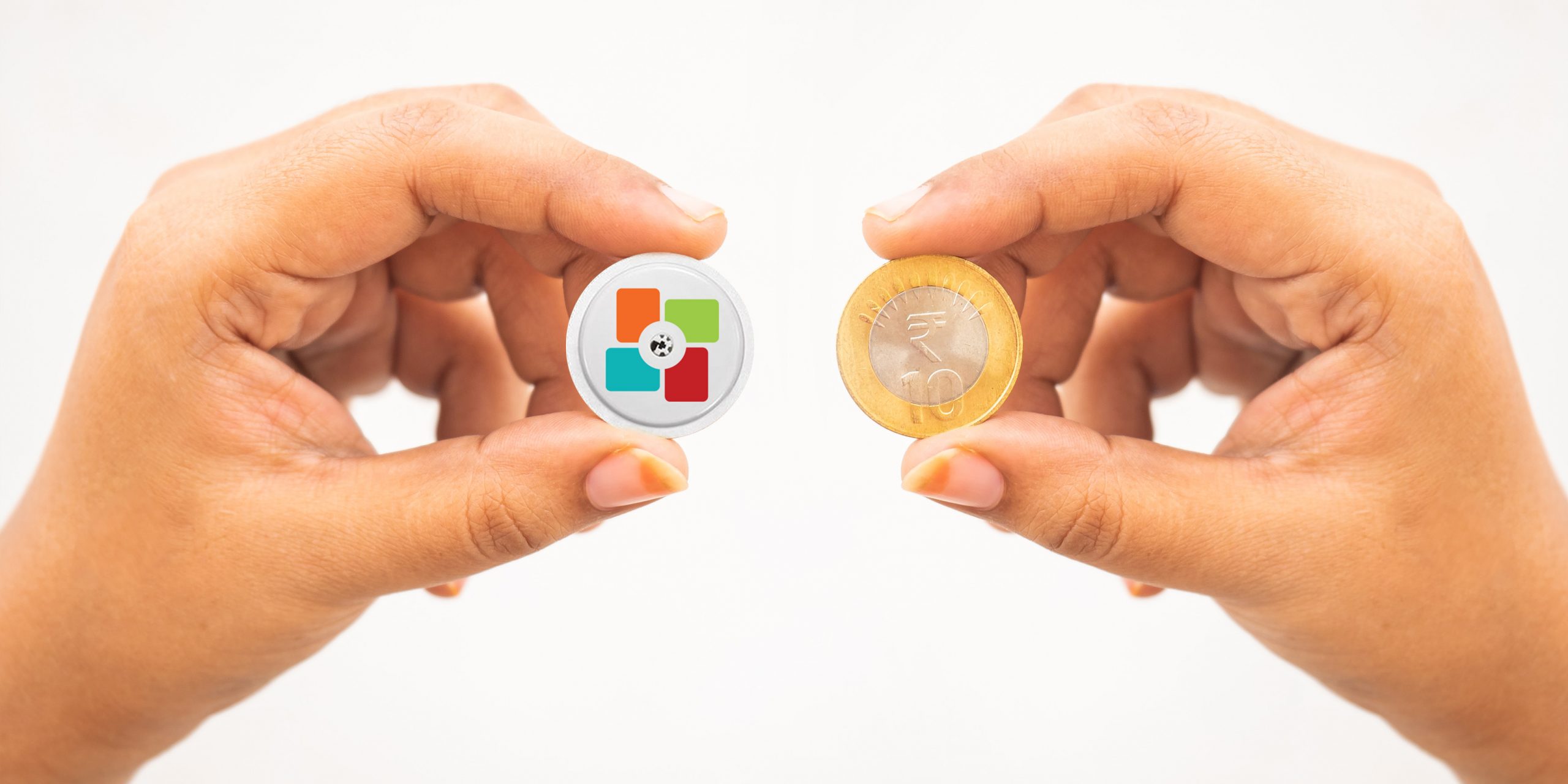 Continuous Glucose Monitoring System
The sensor patch measures the glucose levels in the interstitial fluid. It is worn on the arm for up to 14 days. These patches are designed to ensure comfort and offer a convenient solution for people with active lifestyles.
Watch the below video to see how an AGM device looks and its easy application.
These sensors capture real-time blood glucose reading at regular intervals, every 15 mins. Over 14 days, more than 1300 blood sugar readings will be recorded, without any needle pricks.
It translates these readings into dynamic data and generates reports of your glucose trends. These AGM reports help you understand how your diet, exercise, sleep, stress, and other illnesses affect your blood glucose levels.
The below image shows changes in blood glucose levels of a patient recorded by the AGM device for 14 days.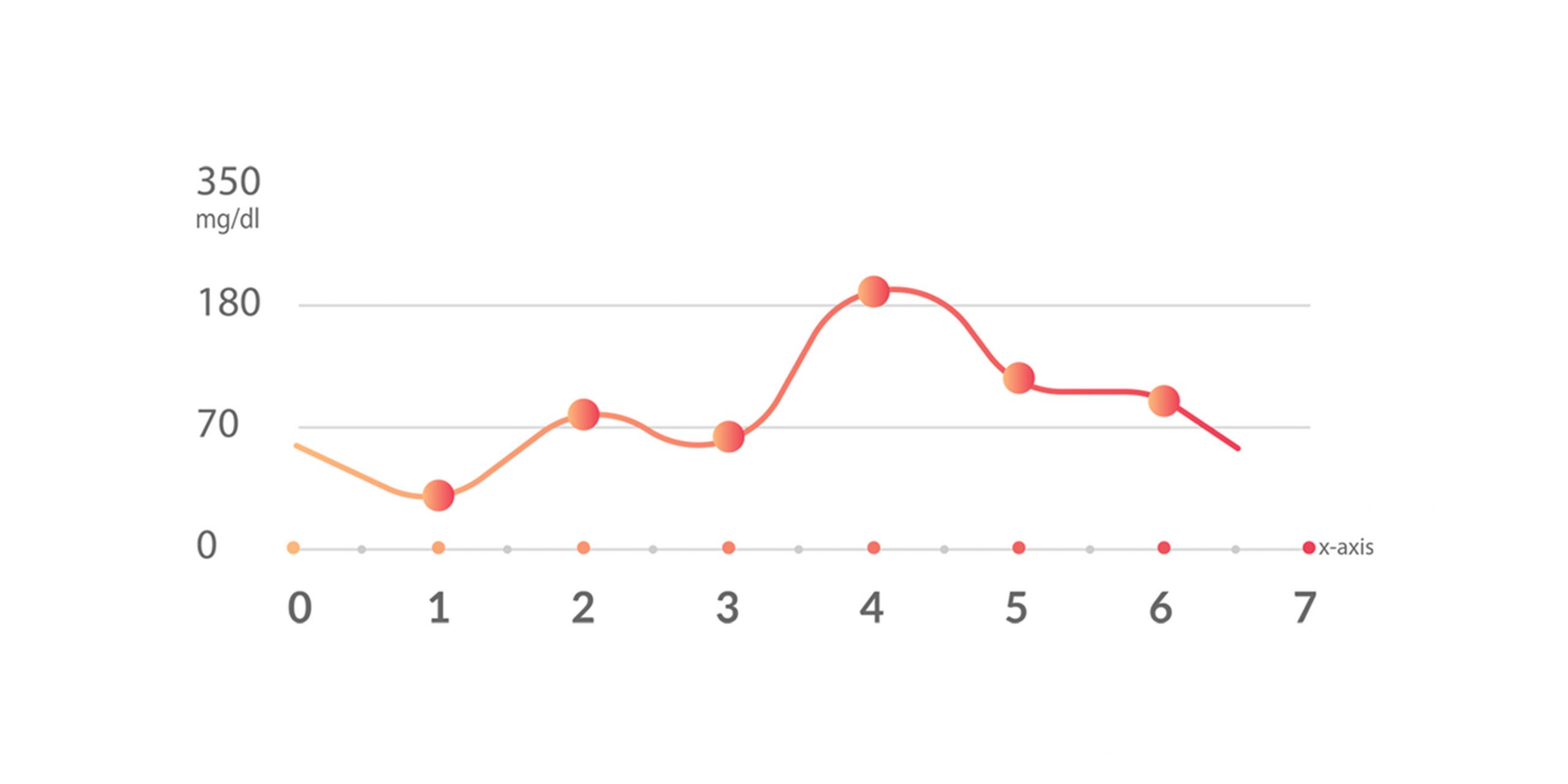 The AGM graphs give us valuable information that is hidden but to understand what exactly affects your blood sugar levels — you need the help of a Coach.
Based on the information from your AGM device, your Coach can make small meaningful, personalized changes to your lifestyle to get your blood sugar levels in the targeted range.
Whoa! It means you need not entirely give up your favorite food or live in the constant fear of your blood sugar dropping too low or shooting too high. Yes, it can all be managed under expert care.
Just a little understanding of the science behind what dietary and lifestyle habits affects your blood sugar level will do the trick! Nothing can stop you then from living your life to the fullest, my friend.
Benefits of AGM
Several AGM devices from various health companies like Abbott, Medtronic, Dexcom, and Eversense are used for blood glucose monitoring. Among these, USFDA (US Food and Drug Administration) approved Abbott's FreeStyle Libre Pro Flash is readily available in the Indian market.
The AGM devices from the different manufacturers have varied features like:
1. All-in-one – Comfort, Convenience, and Capture data
Unlike SMBG or glucometer, which provides just a single blood sugar reading, AGM systems can provide real-time, retrospective and dynamic glucose information.
2. Excellent solution for all age groups
People of all age groups can use this device. They are an excellent fit for young children ages four or up as they allow parents or doctors to track their blood glucose painlessly.
3. Acts as a round-the-clock lifeline
Alerts the user when their blood sugar levels fall in a problematic range. Accordingly, the user can make adjustments in their diet, medication and activity levels.
4. Used for Drug Delivery
In patients with diabetes, it can be used for drug delivery as well. They can be synced with other compatible medical devices which include automated insulin dosing systems like insulin pumps, etc.—thereby improving the patient's overall experience.
5. Can be used by patients with prediabetes and non diabetes also
Since this device gives valuable insights about the sugar levels, rate, and direction of change – it is helpful to proactively manage the health status of all – those with or without diabetes.
Do you know?
Apple has joined hands with Dexcom for a 'contactless' means of sampling blood sugar levels. Soon a compact glucose monitor will be rolled out in the next series of Apple watches. Incredible!
With all these advantages, one can vouch that diabetes-related health outcomes will improve under the expert guidance of a Coach, who is empowered with an AGM device.
A Coach with smart technology, who understands you, your lifestyle, and what specifically affects your blood sugar can help you manage your diabetes effectively. Click here to read how our personalised coaching powered with AGM technology improved health outcomes in type 2 diabetes of a 58-year old patient.
Since every person is unique, why should they be on a one-size-fits-all therapy for diabetes? It's time to say goodbye to orthodox techniques of managing your blood sugar levels. Take the first step towards a stress-free lifestyle with AGM-based personalized Coaching.
Click here to know more about our AGM-based Diabetes Management program – Diabefly Pro or call us at +91-22-4897 1077.
What is Diabefly Pro?
Diabefly Pro is India's first and only Diabetes Management Program that harnesses the power of an Ambulatory Glucose Monitoring (AGM) device. Every individual is unique, so is his genetic make-up, his lifestyle, his meal preferences, nature of his job, and other things.
Then why not his diabetes care program? We at Diabefly Pro understand your world, so we have come up with a solution that is curated to suit your needs.
The AGM tells us the exact causes of blood sugar fluctuations so that you can make necessary lifestyle changes for better HbA1c control in just 3 months and that too painlessly! Trusted by Doctors, Diabefly Pro is currently being prescribed by hundreds of Doctors across India.
Get a tailored diabetes care plan to reach your blood sugar targets – enroll in Diabefly Pro now!
- By Fitterfly Health-Team
No more stress while managing diabetes
Don't struggle alone & get the expert care you deserve