5 Healthy Oats Recipes for Weight loss and their Benefits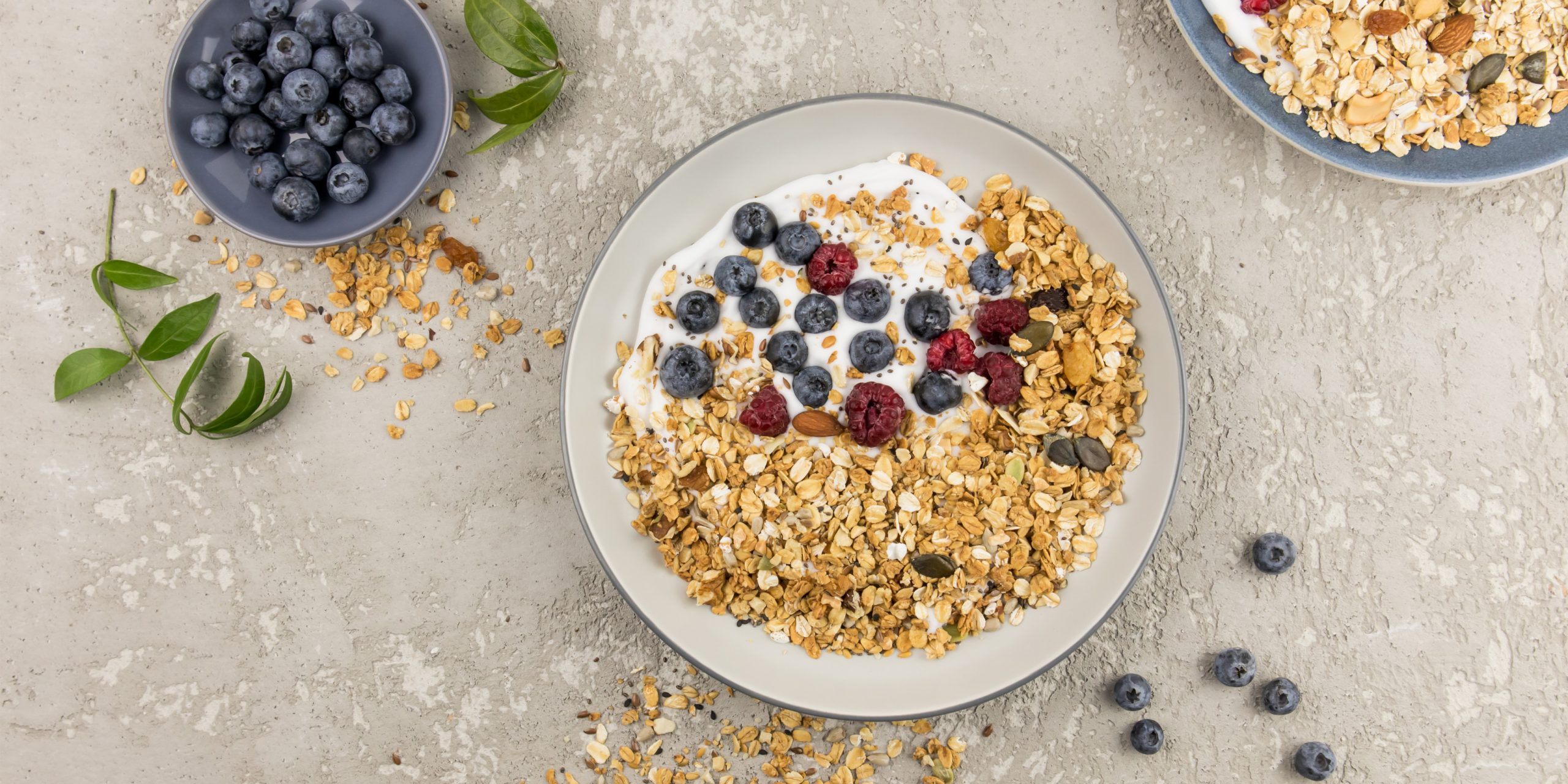 Oats are one of the healthiest grains that are easily accessible to us, and if used in the right way, or if you eat the right type of oats, you can gain a lot out of your oats for weight loss meal plans and recipes.
If you are trying to add healthier foods to your diet, and especially if you are trying to lose weight, read on to find out more about whether is oats good for weight loss. And explore all the other health benefits it has for you and the entire family.
So, are oats good for weight loss? Let's delve into this question in detail.
Are Oats Good for Weight Loss?
Oats are one of the healthiest cereals that carry almost all the nutrients that your body needs on a daily basis. These have very high amounts of soluble fibers as well as are dense in their nutrient content. 
Soluble fibers are the type of fibers that are naturally found in foods and absorb water, to turn into a gel-like consistency. This can help to reduce the levels of cholesterol.
As a result, it can be great for people to manage healthy insulin levels and keep a stable weight, especially those who are at risk of diabetes or already have diabetes. 

Nutritional value of oats
Calories: 389 calories
Carbohydrates: 66.3 grams
Protein: 16.9 grams
Fat: 6.9 grams
Benefits of Oats for Weight Loss
If you are on a weight loss journey, oats for weight loss can be a great start to the day, as well as to your healthy eating plan.
Rich in fiber
The beta-glucan fiber that is found in very high amounts in oats attracts the water that you get from the foods that you eat.

It then increases the viscosity of the food and increases its volume in your digestive tract. 

As a result, your digestion process slows down, along with slowing down the rate at which your body digests the nutrients from the foods that you eat.

This helps to increase a feeling of satiety and it makes you feel full for longer. This means that you will not feel the urge to snack, and your hunger and eating pattern will be better regulated.  
Boosts your digestive health
Eating oats for weight loss can be a great way to improve your overall digestive health as well.

The high amount of fiber in oats can help to improve and regulate your daily digestion and properly regulate your bowels, thus preventing any constipation or loose motions.

Oats can help to increase the water content and weight of the stool, which makes the waste easier to pass out through your body in a normal routine.

Also, when the fiber beta-glucan breaks down and ferments in your body, it can help to increase the diversity of the bacteria found in your gut known as gut microbiota, which protects your intestine and helps them to function better.
Keeps you feeling full for a longer period of time
Oats recipes are especially helpful when you are looking at oats for weight loss, as they are extremely filling and will keep you full for a longer period of time.

This will help to prevent any unnecessary hunger pangs in between your meals, and you will not feel the need to snack on unhealthy foods when sudden hunger hits you.

As a result, you will also consume fewer calories than what you are consuming.

One of the most important things to consider while you are trying to lose weight is that you have to reduce the number of calories that you take in and burn more calories than what you take in.

Oats for weight loss can be a great food choice as it is very low in calories. 
Recipes With Oats for Weight Loss
When you are trying to specifically make oats for weight loss recipes, try and find out if you can get rolled oats or steel-cut oats.
If you don't find it easily in your local store, you can check online or ask your grocery store if they can arrange it. If you still cannot find it, use the instant and ready-to-cook oats variety but check the content before buying to see that it does not contain any added sugars. Let's discuss how to prepare oats for weight loss.

Shubhangi Patil | 38 Years
Reduced 10 kg and HbA1c too!
You too can!
Weight loss :
68 kg
→
57.8 kg
I am interested in
Fitterfly's Diabetes Prime Program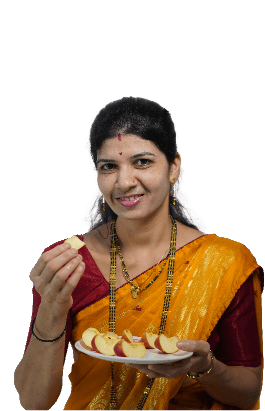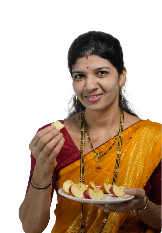 Here are some of the best ways to eat oats for weight loss:
1. Overnight refrigerated oats porridge
This is one of the easiest ways to make your oats for weight loss porridge ready because in this recipe, you don't even have to cook the oats and still get all the nutrition!
You will need
Half a cup of oats

Some chia seeds

Some flax seeds

Milk (if you are intolerant to milk or do not want to add milk, you can use rice milk, soy milk, coconut milk, almond milk, oats milk, or plain water)

Instead of milk, you can also use plain dahi or curd if you want to

Fruits of your choice

A handful of dry fruits

A sprinkle of homemade elaichi (cardamom) powder

A deep bowl and a spoon to mix it all
How to make
In the deep bowl, add the oats.

Now add the milk (alternatively water or dahi, whichever you are using) and top it with the chia seeds and the flax seeds.

Sprinkle the elaichi powder and the dry fruits on top.

Now mix this gently with the spoon and keep it in the fridge overnight, or for at least 8 hours.

In the morning, the seeds and the porridge will be thicker and will turn into a slightly creamy consistency.

Chop up the fruits of your choice and add them on top.

This is a great breakfast option to have, especially when you want to use oats for weight loss and feel full and energetic for a longer period of time.
2. Oats chila
This can be a great breakfast recipe or even a healthy lunch, dinner, or snack, especially when you have to eat in a rush or have to carry your food.
You will need
Half a cup of oats (you can use it as it is or grind it into a thick powder)

Half a  cup of besan (Bengal gram flour)

Salt and black pepper as per taste

Finely chopped onions

Finely chopped tomatoes

Jeera (cumin) and ajwain (carom) seeds

Haldi (turmeric) powder

Amchur (dry mango) powder

Heeng (asafoetida) powder 

Dhaniya (coriander) powder

Chopped dhania leaves

Grated ginger 

Chopped green chilies

Some mustard oil to cook 

Egg (optional)

Water to mix the paste 
How to make
In a deep bowl, add all the ingredients except the oil and the water. If you are using eggs, break the egg in the mix.

Now mix them all together.

Now slowly add the water and keep mixing till it all forms a slightly liquid consistency. It has to be like the batter of a dosa.

Heat a pan and add very little oil. You can alternatively dip a spoon in the oil and just spread this much oil around the pan.

Keep the flame on low.

Now use a deep round karchhi (ladle) to pour a ladle of the batter into the middle of the pan.

Spread it out gently.

Let it cook on one side. You can also cover the pan with a lid so that it cooks faster.

Once it is golden brown on one side, turn it and cook the other side.
3. Masala oats khichdi
This can be a great lunch or dinner recipe that is not only loaded with the goodness of oats but also with the goodness and nutrients of all the other vegetables and ingredients that you will use.
You will need
Half a cup of oats

Half a cup of mixed dals (lentils) of your choice – wash and soak till you are chopping the vegetables

Grated ginger

Grated garlic

Chopped green chilies

Potatoes cut into small cubes

Chopped tomatoes

Chopped onions

Matar or green peas 

Chopped capsicum 

Chopped beans

Chopped cauliflower 

Half a tsp of ghee 

A pinch of hing (asafoetida) powder

Haldi (turmeric) powder

Tej Patta (bay leaves)

Elaichi pods (cardamom)

Daalcheeni (cinnamon)

Laung (cloves)

Cumin (jeera) and ajwain (carom) seeds

Salt and black pepper as per taste

Water  
How to make
Heat a pressure cooker and add a little ghee.

Add the jeera, ajwain, tej patta, laung, elaichi, daalcheeni, ginger, garlic, hing, and onions, and keep stirring.

Now add the tomatoes and stir.

As it turns into a pulp, add the remaining vegetables and keep stirring.

Now remove the dals from the water and add them to the cooker. Keep stirring and mix everything well.

Add the dry powders as well as the salt and black pepper and stir everything together.

Add the oats. 

Now add water, enough to cover the dals and the oats. 

Stir it all together and close the lid of the cooker.

Cook for about 5 to 7 whistles and turn off the flame.

Once the pressure is released, open and mix the khichdi once and garnish with the dhania leaves. 
5. Oats and vegetable sandwich
This is another great breakfast or tiffin recipe that is super easy to make.
You will need
Multi-grain roti

Oats 

Dahi or curd

Chopped capsicum, carrots, cabbage

Chopped green chilies and dhania (coriander) leaves 

Chaat masala powder

Boiled and crushed potatoes

Salt and black pepper as per taste

Butter is optional
How to make 
Before you start anything, soak the oats in the dahi in a deep bowl and keep it aside.

Now once you have chopped all the vegetables, add them all, along with the masalas in the dahi and oats mix.

Mix it all together.

Place this filling on the bread slice so that the slice is completely covered. Now top this up with another bread slice.

Heat a pan and add butter if you are using it, else you can also dry roast the sandwich and make it crispier. 

Keep the flame on low and place the bread slices on the pan. Cook it on slow on one side till it is golden brown. Turn and cook the other side too.
6. Oats Paneer Bowl in 4 Easy & Quick Steps | Protein-rich recipe for diabetes & weight loss
Best time to eat oats for weight loss
Oats are a healthy cereal that you can eat at any time throughout the day, but when you are eating oats for weight loss.

Eating oats at breakfast will ensure that you get all the energy from the various nutrients from oats to go on through the day.

It will also ensure that you are full enough throughout the day so that you do not have to reach out for any unhealthy snacks or have untimely food cravings during the day.
Types of oats for weight loss
When you are eating oats for weight loss, please consider the following types of oats and see which one will give you the higher amount of benefits: 
One of the key things to keep in mind is that not all types of oats or oatmeal are made in the same way and not all types will give you the same results.

You may have seen the instant variety of oats found in supermarkets and stores. Many of these may have added sugars or preservatives, especially the ones that are sold as a mix of cereals or as a part of muesli. These may not give you all the nutrients and benefits of oats that you are looking for when you want oats for weight loss.

Try and look for the steel-cut or rolled oats types. These may take a little longer to prepare, but they come packed with all the nutrition and goodness of oats that you are looking for in your weight loss journey.
How Much Oatmeal Should I Eat a Day to Lose Weight?
 You can also speak to your dietician or nutritionist to see what is the right amount of oats for you to eat. As it depends on the net calories of your meal plan.  
Do remember that while using oats for weight loss is a great addition to your daily food plan, regular exercise and healthy eating overall is the key to losing weight.
To learn more, simply give us a missed call at 08069450746, and we will reach out to you.
FAQ - Frequently Asked Questions
Does oats help in weight loss?
Yes, oats can aid in weight loss. They are high in fiber, which helps you feel full and satisfied, reducing overeating. Oats also stabilize blood sugar levels and offer essential nutrients, making them a healthy breakfast choice. Remember, combining oats with a balanced diet and exercise is key to effective weight loss.
How many calories in Oats?
The number of calories in oats can vary depending on the type and serving size. Here's a general guideline for the calorie content in different types of oats per 100 grams: Old-Fashioned Rolled Oats: Approximately 71-74 calories per 100 grams (uncooked). Quick Oats: Roughly 71-74 calories per 100 grams (uncooked). Steel-Cut Oats: Typically around 368-386 calories per 100 grams (uncooked). Please note that these values are for dry, uncooked oats. When prepared with water or milk, the calorie count will increase depending on the liquid used and any additional ingredients you add, such as sugar, fruits, or nuts. Always check the nutrition label on the packaging for precise calorie information for the specific type and brand of oats you are using.
- By Fitterfly Health-Team