10 Healthy Foods for Weight Loss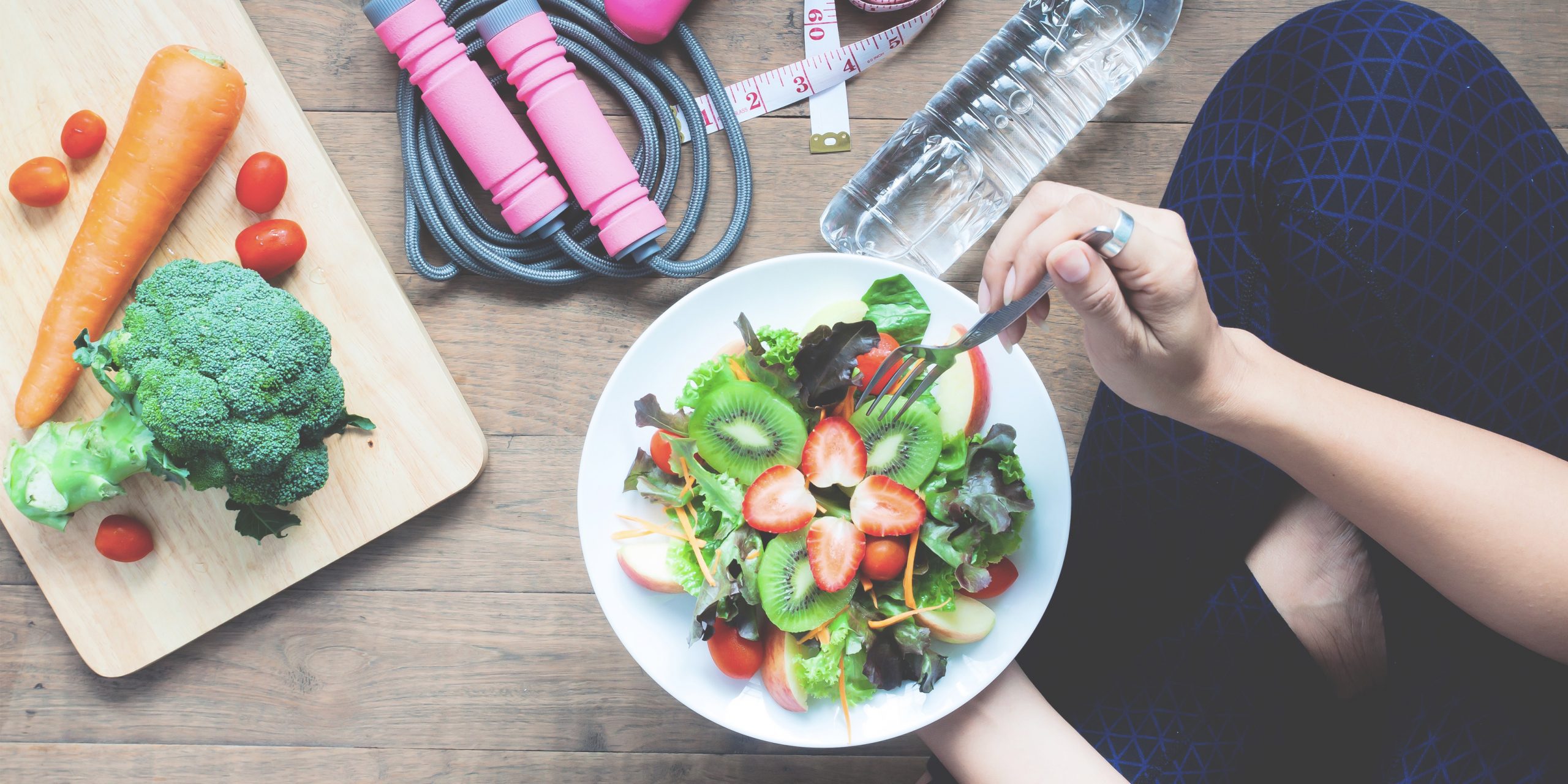 Foods for weight loss
If you are looking for foods for weight loss journey that will help you in your weight loss routine, there are a host of food options that you will be able to choose from.
In this article, we will take a look at a huge list of foods that can help you reduce weight, give you an idea of how you can add them in your daily diet, talk about what you can do to get the best use of these foods and more such tips and tricks.
So, scroll down and read on.
Foods to lose weight
If you are trying to lose weight, check out this long list of foods for weight loss that we are sharing here. 
You can try including a few or all of these food items in your regular food routine.
However, if you are aware of any specific food allergies that you have, make sure that you avoid the same from the list shared below. 
Also, if you are planning to try out some of the foods mentioned below for the first time, make sure you first speak with your doctor to understand about your overall health, before you include the same in your diet.
Foods for weight loss
1. Whole eggs, including the yolk and egg white
Use boiled egg yolks as a spread on your roti and have sprinkled them with black pepper. You can add boiled crushed eggs to your curries to make the gravy thicker. Sunny side eggs or egg chilas or eggs mixed in dosa batter can also be a quick way to get your dose of eggs.
2. Leafy green vegetables
Add a variety of leafy green vegetables to your diet as these are a great way to keep you full, are tasty and at the same time will also help you in losing weight.

The fiber and nutrients found in green leafy vegetables are a great option to help you stay hydrated and keep feeling full, thus reducing any hunger pangs. 

Instead of only using palak or spinach, you can try out other green leafy vegetables such as spring onions or haraa pyaaz, arbi patta, mooli patta, amaranth, gongura, methi, sarso, and so on. 
Add a mix of green leafy vegetables to your omelets, chilas, paranthas, dals, and even in your salads (after boiling them). You can also have it as a sabzi or add it to chicken and non-veg dishes.
3. Lean meats
If you are someone who eats and loves meats, going on a lean meat diet can help you achieve your weight loss goal faster. 

Lean chicken has a very high content of iron as well as protein.

Also, lean cuts will have lesser saturated fats as compared to other cuts.
Try grilled meats, air-fry them, boil them and add salads and add in your regular diet.
4. Cruciferous vegetables
These are high in fiber content. 

These are low in energy density, meaning they have a lesser calorie content and are good for those who are trying to lose weight.
Try making cauliflower fried rice by grating cauliflower and making it the same way as regular fried rice with soy sauce and vinegar and vegetables, but instead of rice use cauliflower. You can also make cauliflower or cabbage paranthas and add them to your salads. 
5. Types of nuts
Different types of nuts are some of the great foods for weight loss that you can easily add in your daily diet plan.

A mix of nuts is a great way to snack in between your meals and avoid snacking on unhealthy food options.

Nuts are high in fiber content, protein content as well as other nutrients that are good for your heart health and promote weight loss too.

It will not only help you lose weight but will also help you maintain a healthy balanced weight.
You can roast a variety of nuts at home and season them with some black pepper if you want and keep them handy. Use in your post-walk snack time or between meals when you are feeling slightly hungry.
6. Root vegetables such as potatoes and sweet potatoes
You may think that eating potatoes is not good for your health and that it is a vegetable that you need to avoid.

Cruciferous vegetables contain a huge amount of nutrients, almost all of which you need in your healthy weight loss journey.

Cruciferous vegetables have a very high amount of potassium that also helps to control blood pressure. 
Boil the root vegetables such as potatoes, sweet potatoes, shalgam, and so on, and let them stay in the boiled water for some time till it cools down.
This will help to form a thick layer of starch around the vegetables, which has similar properties such as fiber and is especially good for weight loss.
7. Dals and lentils
In your search for foods for weight loss, the very simple Indian food item, that is dal, is a powerhouse when it comes to helping you lose weight. 

Almost all Indian kitchens have some or the other dal in store. Some great dals that are especially beneficial in weight loss are black urad dal, toor dal, and pink or yellow masoor dal.  

Chana dal, which is also known as chhola dal or Bengal gram is a great source of protein.

About a cup of the same has about 9grams of protein, which will keep you feeling full and satiated and prevent any in-between meals hunger pangs.
Have it in your khichdi, have it as a stuffing for paranthas, ground it to a powder, and add in your dos and chila batter, or have boiled red or brown rice.
8. Paneer
The good old Indian food delicacy paneer is a great addition to the foods for weight loss list. 

Paneer is one of the richest sources of protein, especially for those who are vegetarians. 

Eating paneer will help to boost your daily protein intake. This will help you build muscle mass, keep them in good health and also keep you feeling full for longer and lose weight by preventing unnecessary and unhealthy binge eating.

Paneer is also great in its calcium reserves, which are good for your bones and teeth.
Use paneer to make paneer bhurji, paneer parantha, paneer pulav, paneer sandwich and more.
9. Nuts and fresh fruits
A mix of fresh fruits, especially fresh crunchy apples are a great way to curb hunger and add some nutrients to your body that will also help you to lose weight.

While fruits do contain natural sugars, they are low in energy density.

This means that when you eat fruits, you will not pile on unhealthy calories.

They are also very rich in their micronutrients.

Fruits are high in fiber, and this will also prevent the sugar from getting too quickly released into the bloodstream. 
Try out some delicious homemade fruit salad, fruit chaat, nut mixes, and so on. You can also add nuts to your smoothies and foods or salads.
10. Sabza or Basil seeds 
Sabza, or basil seeds as they are now more popularly known around the world, have always been available in India and used in many households too.

Basil seeds have very low carbohydrates and are very high in fiber content. This makes it very important in the list of foods for weight loss. 

Sabza or basil seeds are also very high in their omega 3 fatty acid content, which will further make it very useful to help maintain a healthy weight in people.
Make basil seeds or sabza pudding by soaking them in some water or milk overnight. Make sure that you cover the seeds properly with water or milk and have a little extra amount at the top.
Use water or other milk types if you are intolerant to milk or do not prefer milk. Refrigerate for the night or for 8 hours. The seeds will grow in size and become a gel-like consistency.
Top up with nuts and chopped fruits and have as a healthy breakfast. 
Few tips to further help you lose and maintain weight
In addition to eating healthy, here are a few tips that can further help you lose weight, along with the foods for weight loss.
Always have breakfast as this will make sure you get all the nutrients right in the morning and it keeps you feeling energetic and satiated.

Maintain a meal time. For instance, if you have lunch at 12:30, try and have it every day around the same time.

Have healthy snacks in between your meals so that you are not tempted to have high sugar or high carbs foods in the day.
Snack on fruits throughout the day so that you get essential fiber and omega-3 fatty acids that will supply essential nutrients to help you lose and maintain weight.
Have a healthy exercise routine. This will also help you burn off any excess calories and help you in your overall weight-loss journey.

Stay hydrated and have enough fluids along with water, such as chhaas, raita, soups, dals, and so on.

Use a smaller plate and bowl for your meals so that you do not feel like taking extra food than you actually need.
Add these foods for weight loss to your daily diet and use these tips and tricks to help you lose weight and help you manage them better as well. All the best.
- By Fitterfly Health-Team
No more postponing exercise plans.
We have a weight loss solution that is just right for you