Facts About Ragi: Is it Good For Diabetes?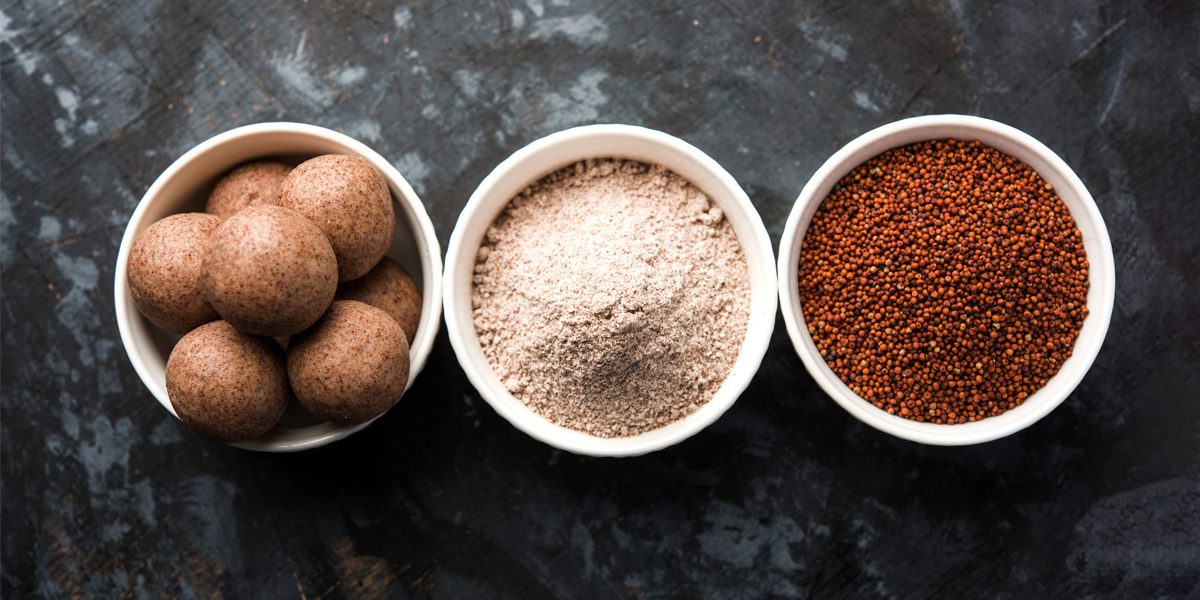 One of the things that people often struggle with in diabetes is creating a diabetes diet plan which includes foods that don't increase your blood sugar levels.
And one of the popular myths is giving up atta and switching to multigrain flour or millet because it is believed to be higher in fiber content. So, let's understand if this is really the case. 
Read on to find out more about the nutritional value and glycemic score of ragi, understand the portion of ragi people with diabetes should add to their diet, find out the effect that ragi can have on your blood sugar levels and overall health if ragi has any benefits for people with diabetes. 
What is ragi?
Ragi is also very commonly known as naachni, and in English, it is known as finger millet. The word 'millet' refers to a group of small and rounded whole grains.
Ragi is brown in color and can somewhat resemble whole mustard seeds. The ragi seeds can also be powdered or ground, to make ragi ka atta or ragi flour that you can easily use in different recipes.  
Ragi nutritional value per 100g
In a 100-gram serving of ragi, here are the nutritional elements that you can find:
Protein – up to 7.30 grams

Fat – up to 1.30 gram

Potassium – up to 408mg

Carbohydrates – up to 72 grams

Energy – up to 328 

Fat – up to 1.30 gram

Iron – up to 3.9mg

Carotene 

Sodium – up to 11mg

Dietary fiber – up to 11.50 gram

Calcium – up to 344mg
Ragi glycemic index
The glycaemic index of ragi or the GI score of ragi ranges between 54 and 68. The amount of glycaemic index that you get will depend on whether you are using ragi as a whole grain or whether you are using ragi in the atta form.
Ragi is on the medium scale of the glycaemic index score.
What are the health benefits of eating ragi?
There are various health benefits of eating ragi.
Ragi is

very high in fiber content

, which means that it will help you feel full after consuming it. This can help prevent unhealthy hunger pangs and will help you stay feeling full till your next meal. 

Ragi is a very

good source of protein

and is especially good for those who are vegetarians, as it will take care of a good amount of your daily protein requirement.

Ragi is also

gluten-free

and will work as a great food choice for those who are intolerant to gluten. 

Ragi is rich in

antioxidant levels.

Which helps reduce oxidative stress in your body.

 Ragi is rich in its content of

magnesium

and will also keep your heart healthy. 

The amount of

calcium

found in ragi is good for bone health 

Ragi is also a good source of

vitamin B1

which is also known as thiamine. And

vitamin B3

or niacin which is good for the health of your skin. 
Is ragi good for diabetes?
While eating whole grains or millet is overall good for people and may even aid in weight loss. But in the data that we have from the personalized glycemic response of thousands of members.
It has been shown that ragi leads to a spike in blood sugar levels. Therefore, we don't suggest that it is a healthier alternative to chana flour (besan) or atta (wheat flour).
However, the only way to know if it is a healthy option for you and will not spike your blood sugar levels is to measure your personalized glycemic response to it.
If you enroll in the Fitterfly's Diabetes Management program we first map your meals to your blood sugar levels to understand your PGR to different foods using a continuous glucose monitor device or a smart glucometer like AccuChek Instant.
Looking for the perfect Indian diet for Diabetes?
Indias top Diabetes nutritionists are here to help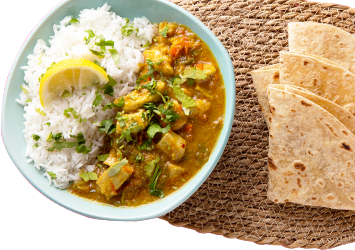 You can however use a glucometer that you have available with you, just consume food, note down the food somewhere, and then take your blood sugar after 2 hours to see how your blood sugar is responding to that particular food. The same goes for ragi. 
Fittertake
No one food group will help you manage your blood sugar levels. So, make sure to speak to your nutritionist before adding anything to your diet.
Also, while diet is an important part of diabetes management it is also essential to focus on other aspects such as exercise, stress, and sleep.
Fitterfly's diabetes management programs are comprehensive, and clinically validated, with proven outcomes. To know more about the award-winning program that has helped 20K+ Indians manage their diabetes, reach out to us here: 08069450746 and talk to us today for a free consultation.
FAQ - Frequently Asked Questions
Best way to eat ragi for people with diabetes
If ragi passes the PGR test for you or if your nutritionist has advised you to eat ragi. You can add it in your diet in the form of rotis, chilas, idli, dosa, or sprouts. However, when it comes to a healthy diet plan for people with diabetes. No matter what the source of your carbohydrates make sure to add protein and fiber to every meal. 
How much ragi should people with diabetes eat?
How much of any food you should consume depends on the calorie milestone that your diabetes management team or doctor has set for you. 
Who should avoid eating ragi?
If you have any of the above health issues, please make sure that you first speak to your doctor before you include ragi in your meal plan, as otherwise, it could aggravate your health issues.
Does ragi flour raise blood sugar?
Whether or not ragi will raise your blood sugar levels is something that you will need to check by checking your blood sugar levels 2 hours after you have had your meals or getting real-time insights using a glucometer. 
What is the best time to ragi?
There is no right or wrong time to eat ragi. 
- By Fitterfly Health-Team
Looking for the perfect Indian diet for Diabetes?
India's top Diabetes nutritionists are here to help