Diabetes test: Blood Sugar Monitoring
Whether you have been living with diabetes for years or have been newly diagnosed, gaining an understanding of this condition will help you live a healthier and worry-free life. And keeping track of your blood glucose levels is one of the best ways to understand your diabetes.
Fortunately, you can now see your blood sugar levels anytime and anywhere using a portable glucometer or self-monitoring blood glucose (SMBG) device that comes with testing strips, tiny needles, or lancets.
No more stress while managing diabetes
Don't struggle alone & get the expert care you deserve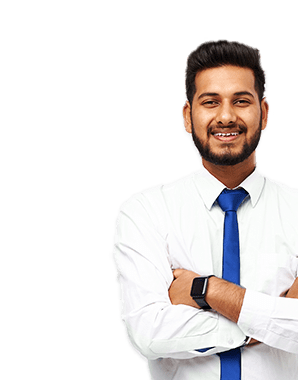 This on-the-go electronic device instantly tells your current blood sugar value after analysing a small amount of blood from your fingertip.
Alternatively, you can use a Continuous Glucose Monitoring System (CGMS) that consists of a small round sensor patch that captures real-time blood glucose reading at regular intervals, every 15 mins.
The sensor patch is worn on the upper arm for 14 days, wherein more than 1300 blood sugar readings will be recorded, painlessly. To know more about the benefits of CGMS and how it works,Click here
These two diabetes tests are used to measure the blood glucose level at that moment or at the time of testing. On the other hand, HbA1c, which is another diabetes test, tells you your average blood sugar level over the past three months.
The normal diabetes level is individualised based on the duration of diabetes, age, comorbidities, presence of diabetes complications and individual patient considerations. According to the American Diabetes Association, these are the normal diabetes range:
HbA1C: Less than 7%
Before a meal (preprandial plasma glucose): 80–130 mg/dL
1-2 hours after the the meal (postprandial plasma glucose): Less than 180 mg/dL
It would help if you talked to your doctor about what diabetes range is right for you.