Role of Physiotherapy in Diabetes and Its Benefits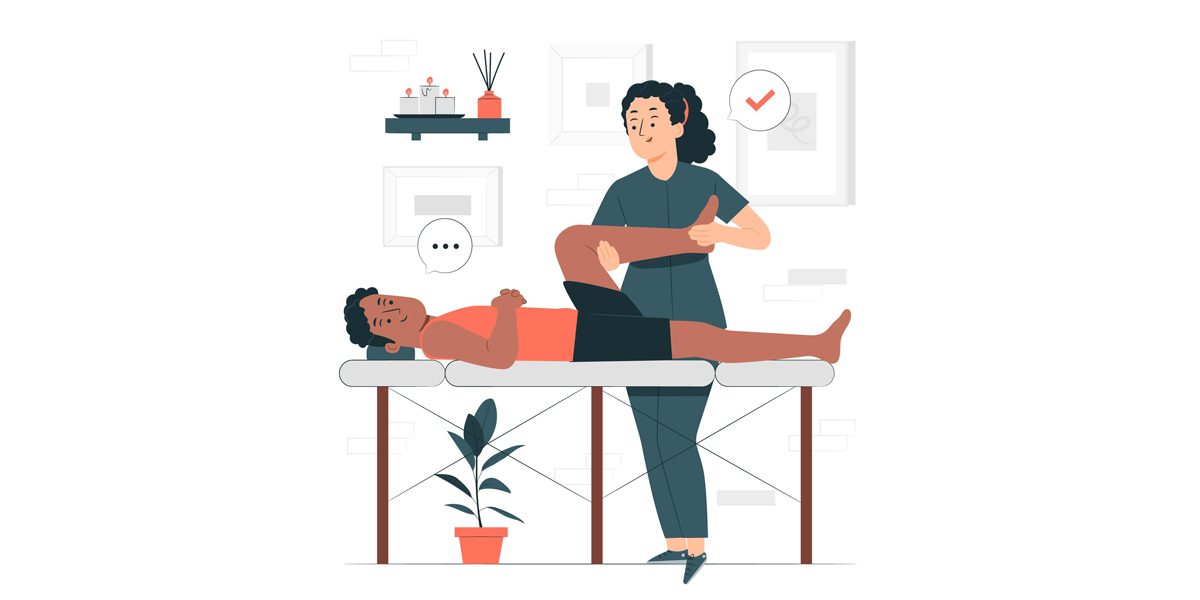 Diabetes is a form of metabolic disorder that occurs mainly due to defective secretion of insulin in the body, the body's disability to use it properly, or both.
In people who have diabetes, the plasma glucose levels are often quite high as compared to those who do not have diabetes.
This can often result in metabolic disorders that can further lead to various diabetic complications such as diabetic nephropathy (problems related to the kidney), diabetic neuropathy (damage to the nerves), diabetic retinopathy (issues related to the eyes), foot diseases, gum diseases and so on.
In this article, we will take a look at how and if physiotherapy can help in managing the diabetes better. 
Can a Physiotherapist Treat Diabetes?
Regular physiotherapy can have a positive impact on people with type 2 diabetes, especially in senior citizens who have type 2 diabetes, as well as in those people who have other comorbidities as well. There are 2 domains in which physiotherapy helps in diabetes: Preventing the progressive worsening of symptoms and managing the already present symptoms.
Pain will no longer hinder your fitness goals.
Our physiotherapists for diabetes are here for you
What Does a Physiotherapist Do for Diabetes?
A physiotherapist is a healthcare professional who helps out with various physiotherapy exercises. 
Maintaining strength and flexibility

Preventing cardiovascular complications by maintaining and improving heart health

People with diabetes are prone to pain due to neurovascular complications – there can be neuralgia pain or loss of sensation due to neuropathy. Timely physiotherapy can prevent the progression of complications and address any pain or loss of mobility that may arise due to the same
When it comes to treating or managing diabetes, a physiotherapist can help in one of the most important elements of your daily routine that is the key to managing diabetes better – regular exercise. 
Benefits of Physiotherapy in Diabetes
There are various benefits of physiotherapy for those who have diabetes, as well as for those who want to make exercise a regular part of their lives. 
In case of managing your diabetes better, here are some of the biggest benefits that physiotherapy has to offer:
After assessing your overall diabetes health, as well as taking into account any other health issue or comorbidity that you may have, a physiotherapist will prescribe certain physical activities and exercise routines that may help in treating diabetes or managing it better.

Those with diabetes who have other comorbidities are usually at a higher risk of other health issues such as cardiovascular diseases, various heart-related diseases as well as developing or having osteoarthritis.

A physiotherapist will assess these health issues as well, especially in relation to your diabetic health, and plan a set of exercise routines that can help manage these chronic health conditions better. 

Obesity, excess weight, and lack of exercise are often key issues in overall diabetic health and are often the key factors for developing or worsening type 2 diabetes.

Regular exercise, a healthy and balanced diet as well as having your prescribed medicines on time, along with quality sleep is very important in maintaining your overall health, especially your diabetic health. Physiotherapy can help in managing your body's requirement for regular exercise. 
Why is Physiotherapy Important in Diabetes?
Regular physiotherapy in people with diabetes helps to:
Reduce the risk of cardiovascular diseases as well as mortality.

It helps to improve the lipid profile as well as endothelial function. The endothelium is the thin membrane that forms the lining of the inner part of the heart as well as the blood vessels. It releases certain substances that help to control the various immune functions as well as the functions of the heart.

Improves the body's response to insulin and improves overall insulin sensitivity. 

Helps reduce weight and better manages issues such as obesity and excess weight gain. Regular physiotherapy can help to keep the weight within a healthy weight range as mentioned by your healthcare team.  
Various studies and research have been conducted to understand the overall effects of regular and continued physiotherapy on those with diabetes. Here are some ways in which physiotherapy is important in diabetes and its better management.
Regular exercise has a positive effect on overall cardiovascular health, as it helps to regulate the levels of blood sugar in the body. This is especially good because those who have diabetes are often at a higher risk of developing cardiovascular health issues, and physiotherapy can lower the risk.
Regular resistance training has also been shown to have a positive impact on reducing the levels of blood glucose and helping it stay within the ideal range.

According to studies spanning a few weeks that were conducted on a group of adult men, women, and children, it was seen that resistance training helped to lower the HbA1C levels by a small, but significant amount.

As per the studies, researchers believe that using resistance training under the supervision of a trained and certified physiotherapist can definitely help to better manage diabetes by keeping the HbA1C levels within the required range. In addition, they believe that regular resistance training with a trained physiotherapist can also help prevent diabetes in those individuals who do not already have diabetes. 

Physiotherapy exercises lay special focus and emphasis on various key parts of the body, such as the legs, feet, thighs, arms, back, knees, glutes, abdomen, shoulders, and so on. This ensures that these areas get enough and proper blood and oxygen circulation, as well as reduces the amount of fat that is stored. 

Physiotherapy is also a great way to start your exercise routine, especially if you are a beginner, have never exercised before, or find it difficult to understand what exercises will work best for you in a healthy way. 

These regular exercise routines under the supervision of a trained exercise healthcare professional can help you start off with 15 to 20 minutes of exercise a day initially, and once you are more accustomed to these, your trainer can help you progress to a longer duration of exercise routine.
No more stress while managing diabetes
Don't struggle alone & get the expert care you deserve
Being Regular With Your Physiotherapy
It is important to not just start your physiotherapy, but also be consistent with the same. It is possible that on the way, you may encounter one or more of the following that can make it difficult for you to continue or be regular with your physiotherapy sessions:
Feeling too tired or exhausted 

Feeling dizzy

Increased hunger

Body aches and pains

Joint aches and pains

Boredom

Nausea 

Lethargy

Time constraints
If you experience any of the above, make sure to sit down and stop exercising, especially if you are feeling dizzy, nauseous, or in any discomfort or pain. Inform your physiotherapy team immediately as well as consult with your diabetes healthcare team to form the best exercise plan for you, to better manage your diabetes health.
- By Fitterfly Health-Team
Pain will no longer hinder your fitness goals.
Our physiotherapists for diabetes are here for you
Tags
---