Top 21 Protein Rich Foods to Lose Weight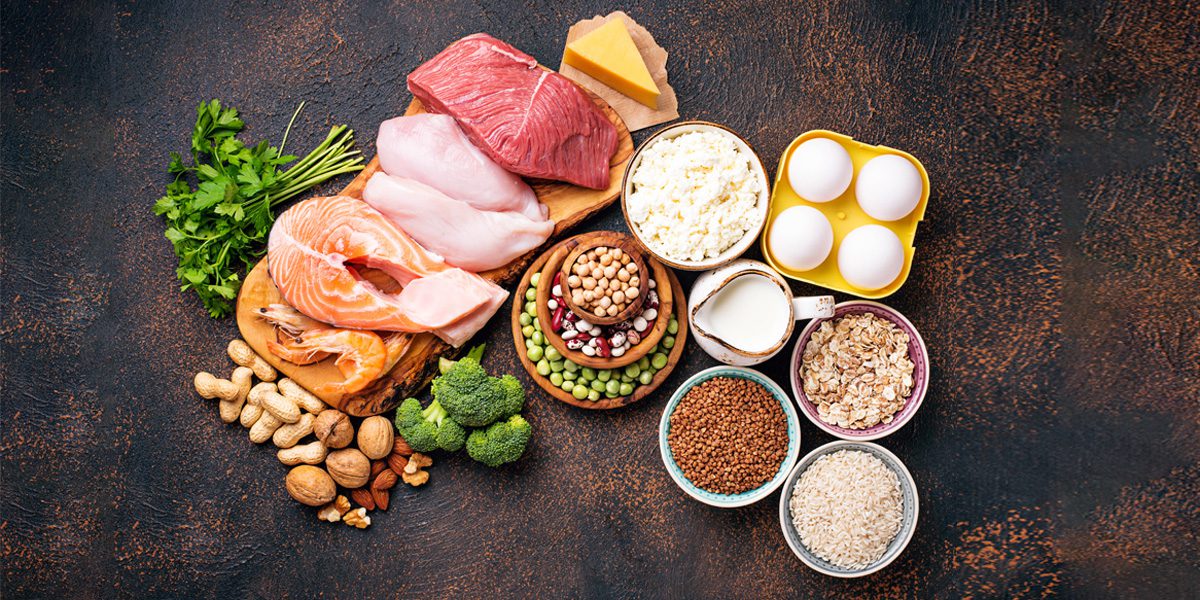 With perennial popularity of junk food and high fat diets, we have been witnessing growing obesity on a large scale. With obesity comes a host of problems like cardiovascular disease, fatty liver, type 2 diabetes and weak metabolism.
And the buck doesn't stop there! The question is, how do we move to a healthier diet without compromising on our muscle mass but definitely cutting down on unwholesome and unnecessary fats.
Good sources of protein can really help you lose weight. Proteins are heavy, satiating food compounds. They are a great way to keep a check on your snacking habits.
Eating a protein rich foods can help people lose weight. A high protein diet can make for a delicious, filling and healthy means of feeling full while managing your weight loss process. Additionally, proteins do assist in building muscle mass. 
Weight loss protein rich food
A protein-rich diet will not only provide you with a full day's energy but also maintain your muscle strength. However, make sure you do not over do it.
Excessive quantities of protein are never recommended. This diet will not only serve you with the needed protein but will also maintain metabolism. Lets explore the best protein rich foods to lose weight.
List of High Protein Foods for Weight Loss
Let us have a look at a list of high protein foods for weight loss that you can include in your diet easily.
1. Dals
For all the vegetarians and vegans out there, a wide variety of pulses are some of the best sources of protein. There is an array of recipes which you can try by simply mixing and matching a variety of lentils.
Among all, green grams win the game by being the most powerful source of protein. And including dal in your diet may help you lose weight.
No more postponing exercise plans.
We have a weight loss solution that is just right for you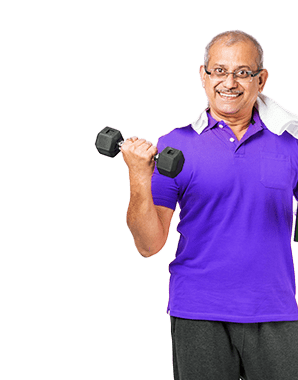 2. Legumes
All kinds of beans, especially kidney beans, are powerhouses of protein. They are already considered a superfood, thus, it would be a smart decision to include them in your diet.
Rajma, choley, chana chaat, dal makhani (without cream), hummus, – all of these form great choices to feature in your menu of the day. Making them a part of your regular diet can help you lose weight.
3. Alfalfa Sprouts
A 100 gram of alfalfa sprouts bowl contains almost 4 grams of protein. They are light, easy to digest and can easily be incorporated with your salads. They can also be had as it is.
Moreover, they are not only a good source of proteins, but also of Vitamin K, manganese and folate. That's why they are considered as the best protein rich foods to lose weight.
4. Broccoli
Vegetables are not generally presumed to be foods high in protein. However, broccoli breaks the stereotype by being an easily accessible high-protein vegetable.
In soups, steamed, as a stir-fry or in a curry to be had with brown rice, broccoli is your veggie-to-go to enjoy a protein rich foods to lose weight.
5. Brussel Sprouts and artichokes
Light on the stomach, brussel sprouts make for a great breakfast option. Artichokes are also a vegetable with high protein and high fibre content.
6. Chinese cabbage
A decent source of protein, chinese cabbage not only adds flavor but lots of fibre in your diet too. You can use it in your breakfast sandwiches or make a quick stir-fry.
7. Oats
Oat milk, rolled oats, flattened oats, you've got a variety to choose from! This cereal is winning the game by providing almost 12 grams of protein per 100 gram of consumption. However, people with diabetes might want to avoid oatmeal since it naturally contains decent amounts of sucrose.
8. Corn
100 grams of corn can serve you with about 16 grams of protein, making it a great source of protein. It is also a good option to add for more flavour and colour to your diet.
9. Asparagus
Asparagus is not only an excellent source of protein but also of various vitamins (A,C, E, K) and minerals like phosphorus, potassium and folate. These crunchy stalks make for a great side dish when oven-roasted, and drizzled with olice oil, lemon zest and salt & pepper. 
10. Pistachios
These tasty nuts, being a good source of protein, are a must have snack to keep you full, satiated and nourished. However, do avoid snacking on highly salted and seasoned ones.
11. Pumpkin seeds and hemp seeds
Famous for lowering blood pressure, pumpkin seeds are a great source of protein too. You can add them to your salads, Raitas, puddings or fruit bowls or just munch away. Hemp seeds are also a rich source of protein but it could be a bit tough to find in general supermarkets.
12. Quinoa
Quinoa provides about 8 grams of protein per cup, making it a good snacking option. You can also make one-pot meals out of it like Khichdi.
13. Peanut butter
Use it as a bread spread or just as it is, you're sure of getting that dose
of protein in every spoonful. Do remember to moderate your intake and try to find sugar-free options.
14. Tempeh
Tempeh can be tough to find but it is a great option for vegans who are trying to eat a protein-rich diet. 
15. Tofu
Made out of soy milk, tofu contains about 8 grams of protein per 100 grams. It can be a great Paneer substitute for those who are on vegan diets. 
16. Milk
The age-old source of protein can never be outdated. It is rich in nutrients, especially in calcium and protein, making it ideal for both adults and children.
17. Greek Yogurt
This creamy yogurt promises about 10 grams of protein per 100 grams, and makes for a great breakfast option. You can also have it as your evening snack.
18. Paneer
100 grams of Paneer provides 14 grams of protein and is a godsend for vegetarians. This ever popular source of protein enjoys great popularity and can be cooked and consumed in a planty of different ways. 
19. Salmon
Widely considered as an excellent source of nutrients, salmon has been a global
winner in the diet plan. They do, however, contain long chain polyunsaturated fatty acids, signaling you to consume it in moderate quantities when planning on losing weight.
20. Chicken breasts
Skinless chicken breasts are a lean source of protein and provide 20-22 grams of protein per 100 grams.
21. Egg whites
Eggs can never be left out when talking about proteins and weight loss. Egg
whites are a rich source of protein minus the fat. Boiled egg whites are also considered protein rich foods to lose weight.
- By Fitterfly Health-Team
No more postponing exercise plans.
We have a weight loss solution that is just right for you