Can Diabetes be Cured?
The short answer would be no. But, there are studies that have shown that it is possible to reverse it with diet and weight loss – a healthy lifestyle.
If you're able to reach and maintain your normal blood sugar levels without medication, you could be said to be in remission. Remission does not mean you're completely cured since type 2 diabetes is an ongoing disease.
No more stress while managing diabetes
Don't struggle alone & get the expert care you deserve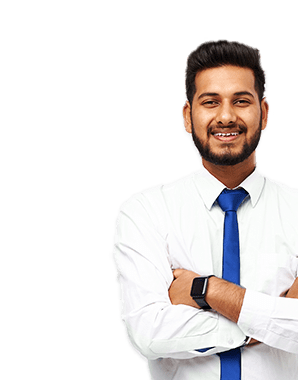 And even if you're in remission (which is when you're not taking any medication to control your blood sugar levels), there's always a chance that the symptoms of diabetes will return. So the question remains, how do you reverse diabetes?
While diabetes cannot be cured in the technical sense, it can be managed life-long with the right treatment.
Understanding Type 2 diabetes
Type 2 diabetes or Diabetes Mellitus is a disease that keeps your body from using insulin the way it should. If you have this type of diabetes, it means that you have insulin resistance – meaning that your body makes insulin, but your cells don't use it as well as they should.
While those who are middle-aged or older are most likely to get this kind of diabetes, type 2 diabetes also affects children and teens, mainly because of childhood obesity.
Type 2 diabetes is usually caused by a combination of things, including: Your genes, being overweight, having metabolic syndrome, excretion of too much glucose from your liver, faulty beta cells (cells in the pancreas that produce insulin)
Natural cure for diabetes
While there is no real, known cure for diabetes, another thing that is commonly asked is how one can naturally cure diabetes — with the right lifestyle changes. So, here are 15 ways to naturally help reverse diabetes:
1. Regular exercise
Regular exercise not only helps you maintain moderate weight and increase insulin sensitivity – which means that your cells can use available sugars better.
It also helps your muscles use the blood sugar present in your blood more efficiently. Some good forms of exercise that help maintain your blood sugar levels are weightlifting, running, cycling, dancing, swimming and brisk walking.
2. Reduce carbohydrate consumption
When you consume foods high in carbohydrates, it causes your body to break down those carbohydrates into sugars, and insulin then uses and stores sugar for energy.
But, when you eat a carbohydrate-rich meal, it can cause insulin function problems causing your blood glucose levels to rise.Therefore keeping track of what you eat and how much of it you eat can help you keep your blood sugar levels in check.
3. Increase fibre intake
Eating foods rich in fibre can help slow down carb digestion and a spike in your blood sugar levels – making it a more gradual one rather than a sudden spike.
Ideally, the type of fibres you should consume is insoluble and soluble fibres.A high fibre diet also helps in the better management of diabetes and betters your body's ability to regulate blood sugar. Some foods that you should include in your diet regimen are:
Vegetables
Fruits
Daals
Whole grains
4. Stay hydrated
Drinking water helps your kidneys flush out excess sugar through your urine. In fact, drinking water has several benefits including, rehydrating your blood, lowers your blood sugar levels and can reduce your risk of diabetes.
And remember that water or other non-sweetened fluids are the best since those that contain sugar can cause weight gain and a spike in your blood sugar levels.
5. Portion control
Portion control or how much you eat is a great way to keep your blood sugar levels in check. The methodology not only helps regulate your caloric intake but also helps you maintain your weight.
This helps keep your blood sugar levels in check and prevent subsequent spikes.
Some tips for managing the amount you eat is to
Measure the amount and weight of what you eat.
Use a smaller plate than you normally do.
Read food labels and check the recommended serving size on the package.
Eat slowly
1. Pick foods that have a low glycemic index
A food's glycemic index indicates how the food affects your blood sugar levels. Therefore, eating foods such as whole grains like wheat, quinoa, bhagar, daals, non-starchy vegetables like carrots, mushrooms and onions with a low-glycemic index can help reduce your blood sugar levels.
2. Manage stress levels
There are several studies that have shown that stress can affect your blood sugar levels. This is because hormones like glucagon and cortisol cause your blood sugar levels to rise.
On the flip side, another study showed that exercise, meditation and relaxation can help reduce stress and lower one's blood sugar levels.
3. Monitor your blood sugar levels
When you measure your blood sugar levels regularly, it is easier to manage them and, in some cases, can even help lower your blood sugar levels.
Regularly monitoring your blood sugar levels can also help you track how you react to certain foods and, therefore, help you choose what you eat wisely.
4. Get enough quality sleep
Getting enough and good quality sleep is essential to staying healthy. In fact, poor sleep can affect your blood sugar levels and insulin sensitivity. It can also increase your appetite and cause weight gain.
It has also been found that sleep deprivation can decrease the release of the growth hormone and increases the secretion of cortisol (a hormone that is released when you're stressed) – both of which affect the management of your blood sugar levels.
5. Maintain a Healthy Weight
Your weight and how you maintain it is very crucial to how well your blood sugar levels are managed. Studies have found that even a 7% reduction in your weight can help lower your risk of developing diabetes by up to 58%.
Another aspect of your weight is to keep track of your waistline. Studies have found that a waist measurement greater than 35 inches in women and 40 inches in men is associated with an increased risk of developing insulin resistance, type 2 diabetes and higher blood sugar levels.