Is Sabudana Good for Diabetes?

Sabudana Helps Control Diabetes- Myth or Fact
If you or a loved one have diabetes, you constantly think about what foods are safe to eat & which foods will raise your blood sugar levels, and which ones will keep them under control.
So, is eating sabudana good for diabetes and helps control your blood sugar? This article will discuss some of the benefits of sabudana and how it can be used to manage blood sugar and other chronic diseases.
What is Sabudana?
We all have heard about Sabudana khichdi, sabudana Kheer, sabudana vada & the list goes on. The main ingredient, 'sabudana', is a pearl-like starch made from tapioca, which is native to Asia, Africa & South America.
Is Sabudana Healthy for Diabetes?
Well, sabudana is an energy booster & a healthy source of calcium, iron, and potassium although a healthy carbohydrate, it's still a high-carb food. 
But is sabudana safe to eat for people living with diabetes?
Well, the answer is NO.
To understand this better, let's know how our body's metabolism works. 
The body separates most carbs from food into glucose; insulin assists cells in absorbing glucose. If you have diabetes, eating food high in carbs will cause glucose levels to accumulate in the bloodstream.
As a food high in carbohydrates, sabudana might pose a threat if you have diabetes. The starch quickly converts to sugar, consequently setting off a glucose spike.
Is Sabudana Good for Diabetes?
People who don't have diabetes can indulge in eating sabudana without thinking about their blood sugar; people with diabetes need to be more aware of the carbs they eat, particularly if they are on insulin.
But this doesn't necessarily mean that for people with diabetes, sabudana is completely off-limits. 
Regular consumption of sabudana might result in frequent high blood sugar levels.
The KEY is moderation.
Controlled portions will only cause a moderate increase in blood sugar.
It's advised to eat sabudana with fibre-rich, low-calorie vegetables. This helps increase your overall fiber intake & keeps your sugars stable as fiber slows glucose absorption & prevents blood sugar spikes.
Glycemic Index or GI of Sabudana:
Glycemic Index, also referred to as GI, is a type of system that assigns a number or numeric value to foods based on how much carbohydrate they contain and how fast eating each of these can increase your blood sugar levels.
What you eat will have an impact on your overall blood sugar levels. Keeping track of the GI count of your foods can help you understand how they will affect your blood sugar levels.
However, remember that a GI number is not the final indication of whether something is healthy. That depends on your personalized glycemic response, which can only be measured using a continuous glucose monitoring device, something you get as part of your Diabefly Pro program.
This will also help you to avoid certain foods or include some in your regular diet, depending on your specific needs.
Glycemic index, or GI, is usually divided into three categories:
Low GI – between 1 and 55
Medium GI – between 56 and 69
High GI – 70 and above
The glycemic index of Sabudana is 67. This amount of GI is considered high for people with diabetes to consume as it falls under the high GI category. A glycemic index of 67 also means that eating sabudana in moderation as it will not immediately raise your blood sugar levels.
Looking for the perfect Indian diet for Diabetes?
Indias top Diabetes nutritionists are here to help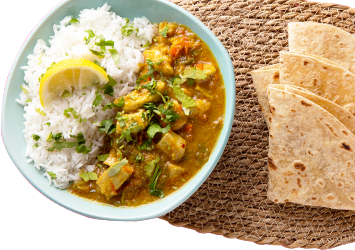 Benefits of eating sabudana for diabetes
1. Cardiovascular Health
Sabudana contains potassium, which is fundamental in managing blood pressure. The low sodium content in sabudana makes it a  great choice for heart function.
2. Digestive Health
Fiber and some sugars, along with water, help maintain a balance between the amount of nutrients absorbed by the digestive tracts and the amount of waste expelled.
It is a gluten-free food too, which is fundamental for people with gluten allergies. Hence, sabudana helps prevent constipation & maintains nutrition in people with celiac sickness (gluten intolerance).
3. Osteoporosis
Calcium is the framework of our bones. It helps in new bone development. Older people with diabetes might have weak bones because of age-related osteoporosis. Sabudana in moderation might assist with strength building and prevent osteoporotic fractures.
4. Source of energy
Due to its high carb content, sabudana is a high-calorie food. Once consumed, sugars are converted to form energy-giving calories. People with diabetes might profit from sabudana before a workout or a stroll session.
5. Weight Loss
Fats are available in negligible amounts in sabudana and are reasonable for overweight people. Diabetes might cause weight gain, and sabudana may assist with controlling weight. It gives great satiety & makes one feel full for an extended time frame.
Ways to Consume Sabudana for Diabetes
As it is a high-calorie food, sabudana should be consumed during breakfast or lunch for it to be digested during daily activities. The energy produced should be used up, and that's why It should not be consumed as dinner.
It is usually consumed while fasting but can also be consumed before a workout session.
Sabudana is a versatile food. It has been utilized to nourish food items like batter and sauces. It very well may be utilized to make sweet and exquisite dishes like
Sabudana Khichdi

Sabudana Bhel

Sabudana Papad

Sabudana Vada

Sabudana Kheer

Sabudana Thalipeeth 
Desserts made out of sabudana may not be recommended for people with diabetes due to the high amount of sugar used. 
Fried sabudana should be consumed in moderation as it increases unsaturated fats in the blood. Fortified sabudana helps in improving insulin sensitivity.
Sabudana must be soaked overnight and should ideally be eaten with vegetables to enhance its nutritional values and health benefits.
Risks of Overconsumption
Sabudana may cause indigestion and hyperglycemia if consumed in unmoderated quantities. Individuals who are pregnant, breastfeeding, and have uncontrolled diabetes and thyroid disorders must consult a doctor before consuming sabudana.
Sabudana may not be a superfood for diabetes but provides fairly good nutrition and an excellent instant energy source.
However, people with diabetes should speak to their diabetes care team and dietician/nutritionist to understand what quantity is safe for them to eat and follow their medical advice.
- By Fitterfly Health-Team
Looking for the perfect Indian diet for Diabetes?
India's top Diabetes nutritionists are here to help