Poha For Weight Loss: Is It a Healthy Breakfast Option?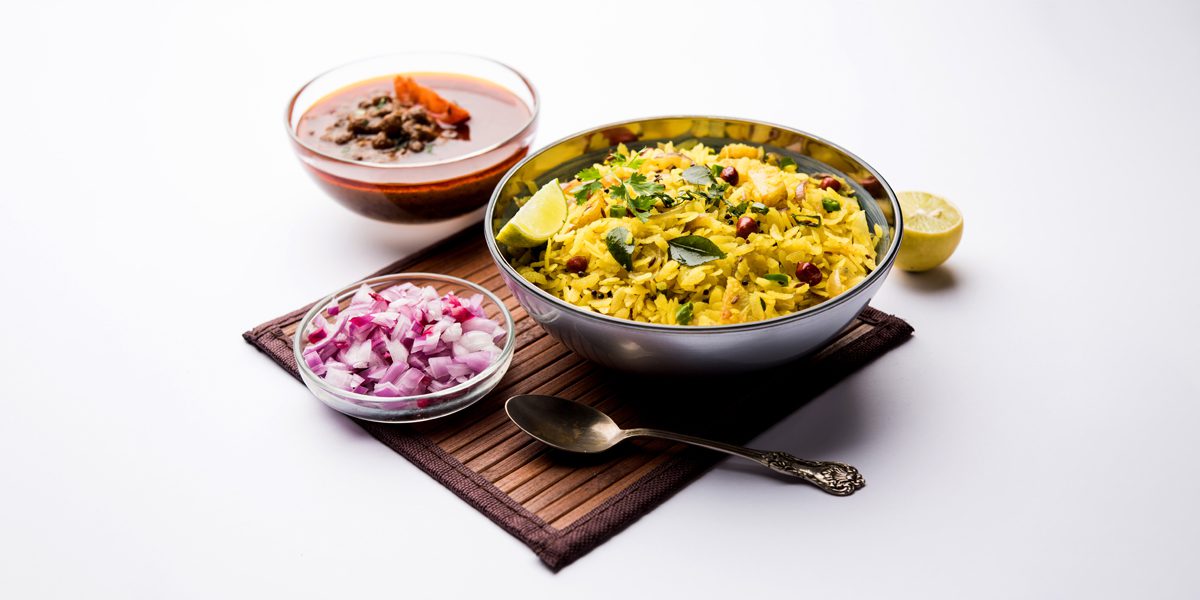 India is a land of diverse cuisines, but there is no denying that we have some favorites that are popular across the subcontinent one of them is – Poha.
This versatile breakfast item has different versions across the country from kande pohe, vegetable poha, and chura ka pulav. And its popularity is inevitable, it is easy to make and the ingredients are easily available.
So, let us understand how this breakfast favorite ranks when it comes to helping you achieve your weight loss goals. 
In this article, we will understand the calorie and nutrition breakup of poha, what are the health benefits of poha, and how to make poha a healthy breakfast choice when you are trying to manage your weight. So, let's take a deep dive! 
How is Poha made?
Poha is usually made out of white rice that has been made by beating rice that is then turned flat. It is a very popular food item that is prepared in different ways in different parts of India. 
Is poha a good option for breakfast for people trying to lose weight? 
Poha is made out of flattened white rice therefore its major component is carbohydrates. However, the calorie count will depend on your quantity and cooking style.
It will also not help you make full for a longer period of time. Usually, poha is eaten with farsan and a cup of chai. All these items are low in protein and fiber and high in carbohydrates and fats. 
What is the nutritional value of Poha?
The nutritional value of a medium bowl (191 grams) of Vegetable Peanut Poha is – 
Calories – 191 Kcal
Carbohydrates – 20 grams 
Protein – 4 grams 
Fat – 10 grams 
Vitamin C – 4.8 milligrams 
Iron – 1.7 milligrams 
Zinc – 0.7 milligrams 
Vitamin A – 58.7 mcg
You can also use the Fitterfly Wellness App and add your food entries. The Fitterfly App's food diary will also give you a calorie, macronutrient, and micronutrient breakdown of your meals.
So now you will know how poha affects your blood sugar levels and the nutritional value of Poha. 
Does Poha have any health benefits?
As already mentioned that traditional cooking methods and eating combinations of poha are carbohydrate-heavy and don't have any specific health benefits.
However, brown rice poha is slightly high in fiber, and poha that has been flattened manually in an iron motor pestle is high in iron. However these days most poha is factory-made. 
How to make poha for someone trying to lose weight?
If you are someone who is trying to lose weight, it is best to eat brown rice poha that is loaded with vegetables, pulses, and sprouts. Also, try to add roasted peanuts, and sprouts to your poha instead of farsan.
This will add a source of fiber and protein to your breakfast. You can also consume poha with a side of eggs or curd. Making this a balanced meal, that will help you feel full for a longer period of time and lead to a steady rise in your blood sugar levels instead of a steep spike.
This will help prevent hunger pangs and therefore prevent you from indulging in unhealthy snacks. Which is usually what we reach out for when we are hangry. 
How much poha should I have in a day if I am trying to lose weight?
Your nutritionist will be able to tell you the right amount of poha that you need to eat, however, you can consume a small to medium bowl of poha when consumed in the right combination as mentioned above.
If you are enrolled in the Fitterfly Weight Loss program your nutrition coach will do an indepth assessment of your diet before designing your diet plan. To know more about the program you can reach out to us here
Looking for the perfect Indian diet for Weight Loss?
India's top Weight Loss nutritionists are here to help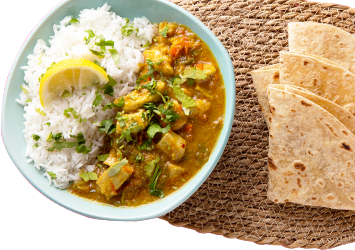 Here's a healthy Mixed sprouts and poha recipe that people who are trying to lose weight can try:
You will need
Poha 

Mixed sprouts of your choice – boil and keep ready

Any cold pressed unrefined seed oil of choice

Rai seeds or mustard seeds

Curry patta or curry leaves 

Chopped onions

Chopped tomatoes 

Chopped beans 

Haldi powder 

Salt as per taste 

Hara matar or green peas 

Chopped dhaniya leaves or coriander leaves

Freshly squeezed lemon juice   

Water 
How to make
Lightly wash the poha in a chhalni or sieve.

Drain it and keep it aside moist.

Heat some oil in a pan on low flame.

Add the rai seeds and let them start to crackle.

Now add the chopped onions and the chopped green chilies and cook on low to medium flame.

Let the onions turn light brown or golden in color.

Now add the chopped tomatoes, green peas, and beans and cook till the vegetables are tender

Now add the boiled mix sprouts and cook for another 2 to 3 minutes.

Add salt and haldi powder and keep cooking for another minute while you stir the mix.

Add the poha and mix everything well. 

Cook this on a medium flame for about 2 to 3 minutes, till the moisture evaporates and the poha is nicely cooked.

Now add the freshly squeezed lemon juice and garnish with the dhaniya leaves on top.
Which poha is best for weight loss?
Any type of poha – Rice rice, vegetable peanut poha, vegetable poha, or kande pohe, when eaten in the right combination and portion can be eaten by someone who is on a weight management journey. 
Fittertake
Diet is one of the most important aspects of weight management and it is also one which is most difficult to nail, due to all the misconceptions and misinformation out there.
Armed with a team of the industry's best experts Fitterly is here to help you make the right choices for your blood sugar levels.
Also, remember that managing weight extends beyond diet into a consistent and committed effort for making lifestyle changes related to exercise, stress management, and sleep management.
If you or a loved one is struggling to manage their weight. Reach out to our program advisors here.
- By Fitterfly Health-Team
No more postponing exercise plans.
We have a weight loss solution that is just right for you